SHWire
Enamelled wires directly from the producer
As a recognized quality market leader in the production of enamelled wires, we offer you quality enamelled copper and aluminium wires at the largest and most modern single site in Europe. Benefit from our patented system for seamless monitoring of production processes that guarantees the quality of our enamelled wires.
Enamelled wire is in demand worldwide by the winding and electrical industries and is becoming increasingly important. You will find our enamelled wires in the most diverse applications – whether electric motors, generators or transformers. Our enamelled wires plays an essential role especially for the future topics of e-mobility, grid infrastructure and renewable energies. The electrification of society is impossible without enamelled wires.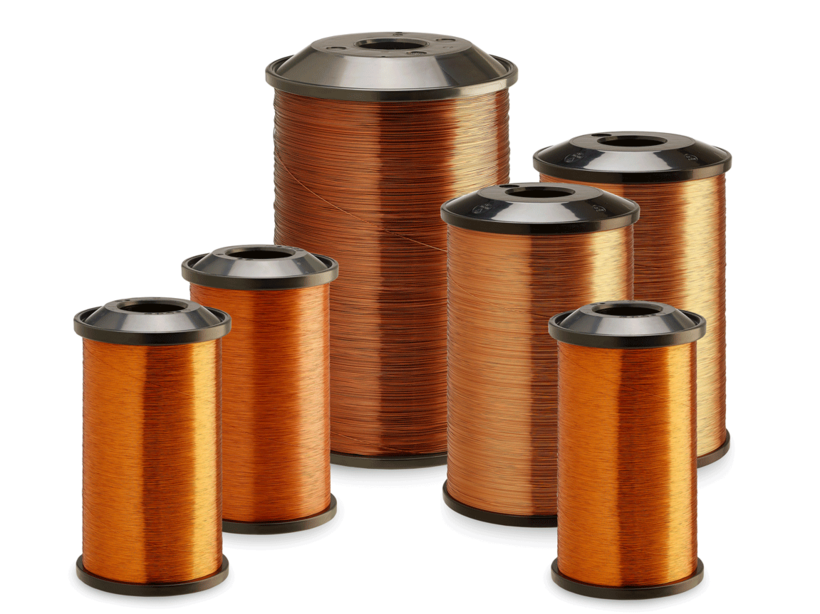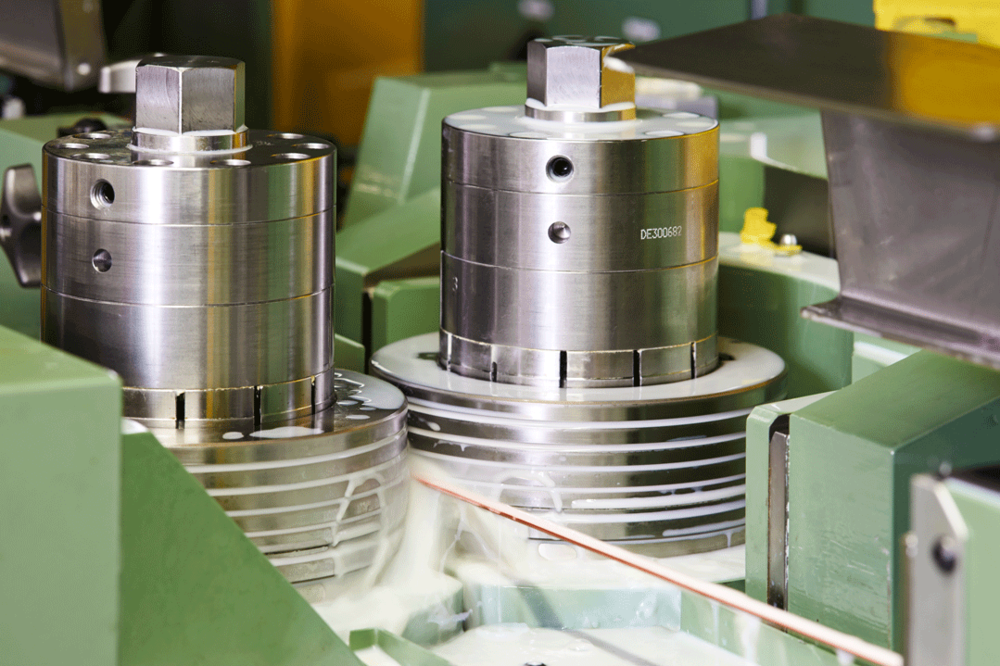 Special enamelled wires from our own production
Our product range includes round and flat enamelled wires made of copper and aluminium. We offer round wires with diameters from 0.050 mm up to 4.500 mm, flat wires with cross sections from 1.5 mm² up to 100 mm².
Our standard range also includes enamelled wires with special coatings, such as our self-bonding wires and self-lubricating wires SHGlide. For applications in transformers or generators we manufacture braided and covered wires according to your specific requirements.
---
On top of the outer layer, self-bonding wires have an extra layer of self-bonding varnish on basis of polyamide that is activated by heat or solvent and thus has an adhesive effect. This way impregnants or potting compounds are no longer necessary and can be saved. Self-bonding varnish increases the mechanical and thermal stability and the resistance to chemicals.
Our standard range includes the following self-bonding wires:
In our research and development department, we are always working on innovative products to optimize our enamelled wires – for improved handling in your processes. So we have developed a wire for gentler processing which has a low-friction functional top coating, thereby enabling excellent winding of the enamelled wires. It results in less equipment contamination and less mechanical stress affecting the wire during the winding process. Decreased friction additionally has a demonstrably positive effect on the insulation ability of the enamel coating. Furthermore, the filling factor of your application will rise since winding wires are perfectly distributed and the application of paraffin can be omitted.
We offer the following self-lubricating enamelled wires as standard:
Many years of know-how as a producer of enamelled wires
Benefit from our expertise as a long-standing producer of enamelled wires. At the largest and most modern single location in Europe, we offer you enamelled wires of best quality. We continuously invest in our state-of-the-art machinery and work in our research and development department on innovations that will inspire you and improve your processes.
Every day, we produce more than 160,000 km of enamelled wires on horizontal and vertical machines, using the latest production monitoring technologies to guarantee you the desired quality. Our coating machines can apply up to 32 layers and 4 different types of varnish to the wire.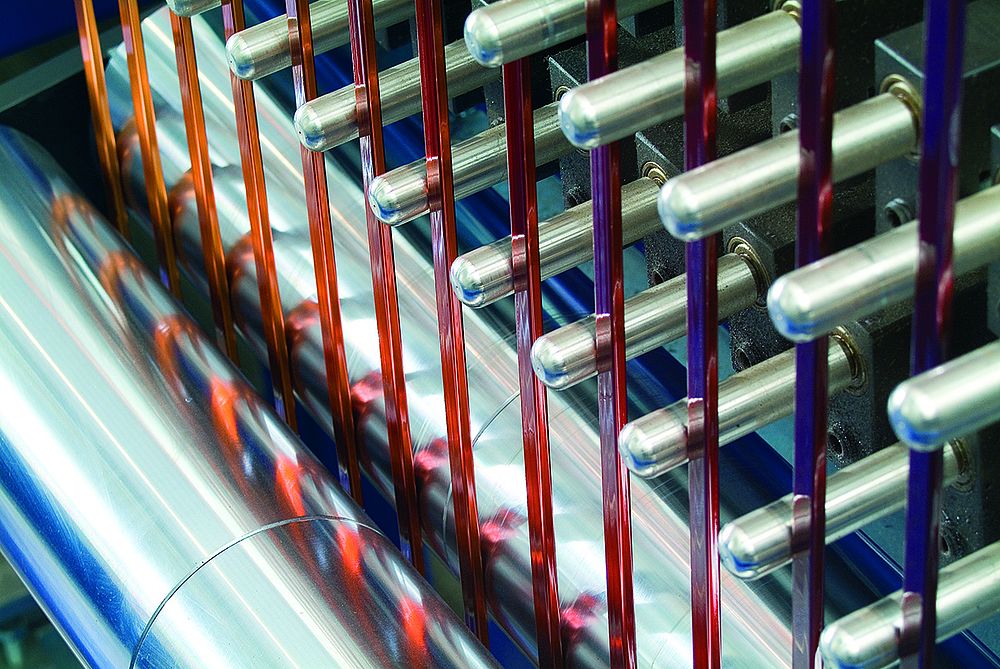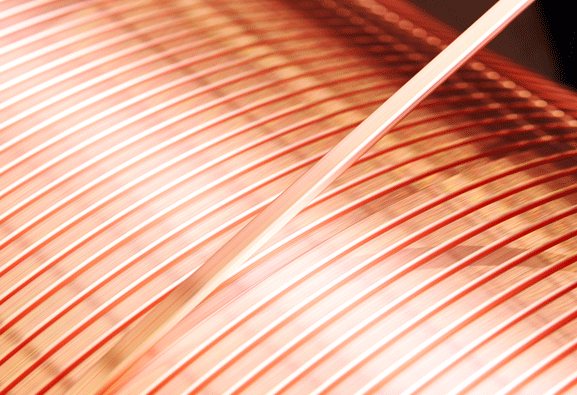 Individual enamelled wires matching your requirements
As a producer of enamelled copper or aluminium wires, we can perfectly respond to your project-specific requirements and make relevant adjustments.
For acceptable volumes, we produce enamelled wires with your project-specific adaptations. Choose from all wire types in our range. The production of the wires takes place in close coordination between sales department, application technology and you. In this way, we jointly achieve the best possible results for your requirements.
Monitoring the enamelled wire production and Industry 4.0
We offer you the best quality enamelled wires and safeguard the quality by means of our patented monitoring system throughout the entire production process. We permanently record and control all operating and machine data of each machine and production line fully automatically throughout the entire process. This is the only way to ensure that all quality-relevant process and production parameters are completely measured, controlled, documented and stored. If problems arise during operation, we detect them immediately and intervene to regulate them.
In doing so, we are taking another step towards Industry 4.0 - and you are guaranteed to receive your enamelled wires in the highest quality.