Drive Technology - we make the World move
If motion is generated with the aid of an electric motor, this is referred to as electrical drive technology. Countless inverter-controlled electric motors in industrial and conveyor systems ensure that conveyor belts and production lines do never stand still.
Decades of experience in drive and automation technology make us a partner to leading companies in the industry. Our enamelled copper wire enables the construction of efficient motors and conveyor systems and is tailored to the requirements of drive technology. Even if you need special wires for your project, you can rely on us.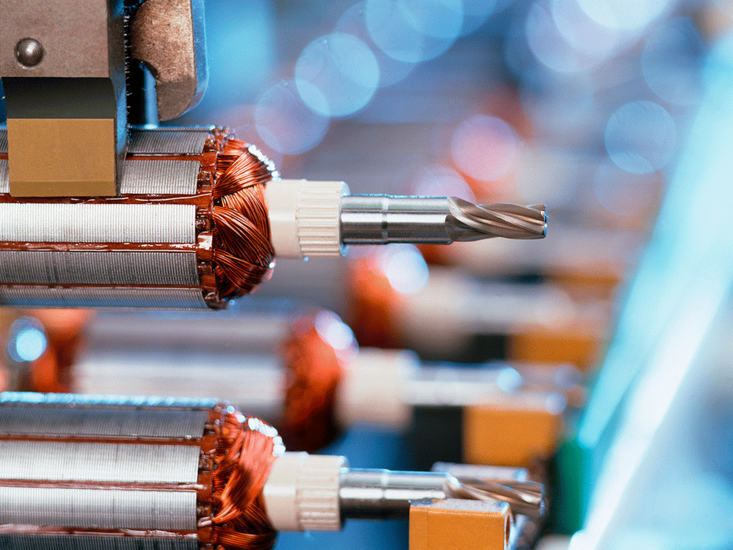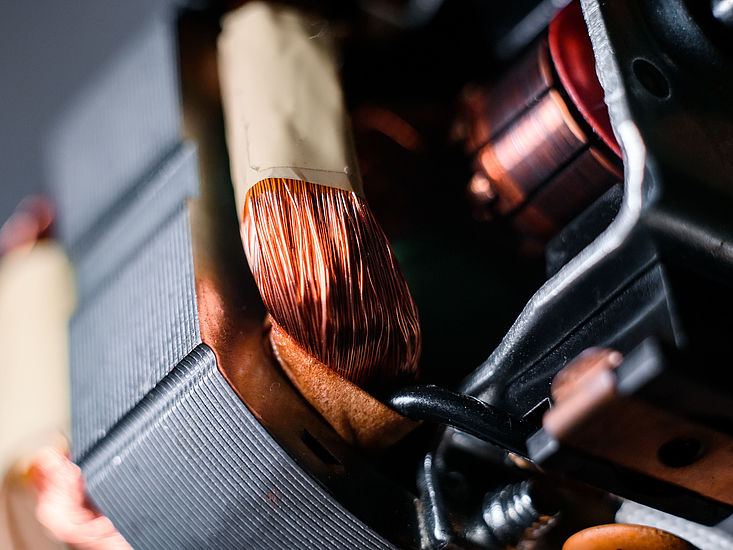 Enamelled Wires of certified Quality
With our enamelled copper and aluminium wires we meet the highest quality requirements and with our innovative process monitoring we are taking a further step towards Industry 4.0. With continuous, fully automatic controls throughout the entire production process we are able to intervene quickly to regulate deviations. The patented system developed by us goes far beyond the industry standard.
In regular audits, we optimize internal processes and procedures and constantly increase our quality level. In addition to our products, we also keep an eye on our customers. We meet consistently high requirements for quality, product safety and legal compliance throughout the entire supply chain and are certified in accordance with IATF 16949. A clear benefit for you as a customer with demand for innovative enamelled copper wires.
Our enamelled wires for drive technology
High temperature resistant enamelled copper wire, round, temperature class N
Excellent mechanical resistance to abrasion
Extremely low coefficient of friction for gentle wire processing
Verifiably improved strength of insulation
More details
High temperature resistant enamelled copper wire, round, temperature class N
Low friction functional coat for excellent windability at optimized winding speed
Reduced machine contamination and lower mechanical stress during winding process
Gentle wire processing due to reduction coefficient of friction
More details
Our Know-how - Your Benefits
More than 70 years of know-how in the production of enamelled wire
Recognized innovation leader in the industry
High-performance products for special requirements
Customer-specific new developments