SHWire solutions
Enamelled Copper Wires for Automotive
The result of decades of co-operation is our comprehensive application know-how in the field of automotive. You benefit from our expertise and experience: whether with proven standard products or new developments.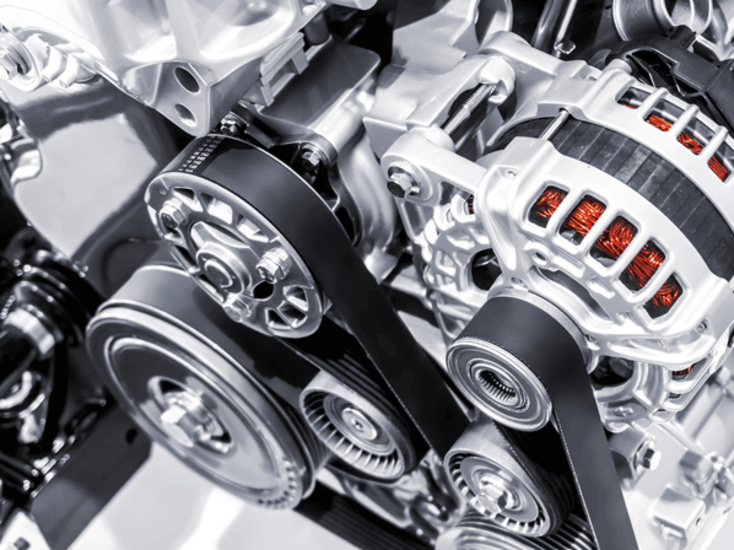 Innovative Enamelled Wires for the Automobile Industry
Our research and development team is always working on new, efficient solutions for the needs of our customers - often hand in hand with them. As our customer, you get the most out of our wire and achieve the best results.
One of our latest developments is the advancement of our standard enamelled copper wire SHTherm® 210 into a highly innovative wire for the automotive industry. On account of an optimized bonding between conductor and varnish, this wire is ideally suitable for demanding processing. In addition, it withstands even strong mechanical and thermal influences longer.
So that you can generate more compacted designs, we have worked on reducing layer thicknesses and at the same time significantly increasing the property level.
Production Monitoring and Certifications
We are well-known in the industry for highest quality enamelled wires. Our products received several awards. Our patented production monitoring system is subject to much stricter criteria than customary in the industry and ensures consistent quality. Throughout the entire production process, all operating and machine data is permanently recorded fully automatically for each machine and production line. In this way we can measure, control, document and store all process and production parameters without interruption - and intervene if necessary. A further step towards Industry 4.0.
Through regular audits of certification companies and customers, in which we optimize our processes and procedures, we further increase our quality level. Certification to IATF 16949 is evidence that we meet the high standards of quality, product safety and legal compliance throughout the entire supply chain. This is your benefit as a customer with demand for innovative enamelled copper wires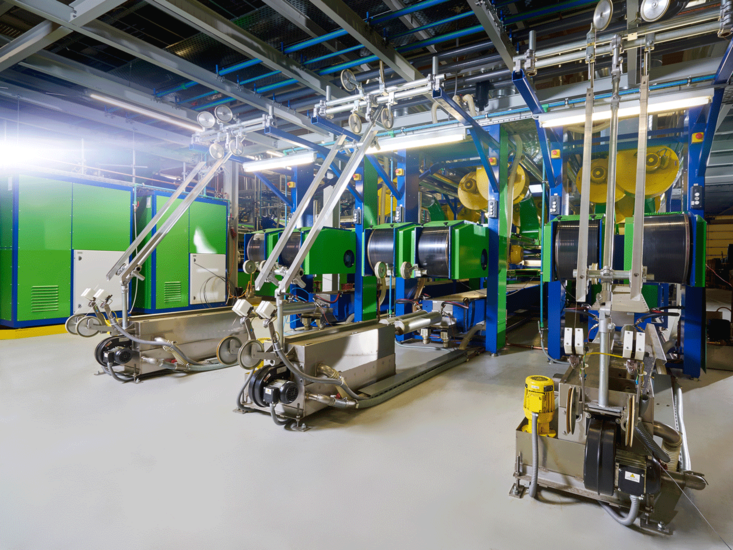 Our Enamelled Copper Wires for Your Automotive Application
High temperature resistant enamelled copper wire,
round, temperature class N
Excellent mechanical resistance to abrasion
Extremely low coefficient of friction for gentle
wire processing
Verifiably improved strength of insulation
High temperature resistant enamelled copper wire,
round, temperature class R
Excellent thermal and chemical resistance
Reliability in electrical insulation
Winding compactness after highly demanding winding,
drawing and forming processes
Fast and directly solderable enamelled copper wire,
class H
High long-term heat resistance and thermal strength
in case of short-term overload
High elasticity, easy to form and excellent
insulation properties
Do you have any special demands on the wire or a special application in the area of automotive? Our sales team is happy to help you with the support of application engineering!
Our Know-how – Your Benefits
More than 70 years of experience in enamelled wire production
Certified to IATF 16949:2016
Comprehensive product and application know-how based on decades of experience as a supplier to the automotive industry
Patented SHWire quality monitoring, far above industry standard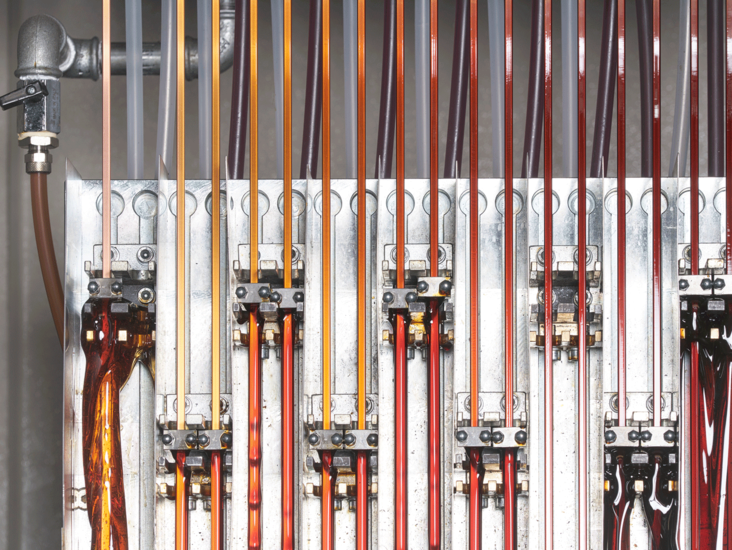 Monitoring audit 2020 according to IATF 16949
The standard for QM systems in the automotive industry IATF 16949:2016 defines the sector-specific requirements for series and spare parts production based on DIN EN ISO 9001:2015.
In the course of the annual certification SHWire has successfully passed the surveillance audit by the certification company DQS. For this purpose, processes of the QM system are continuously questioned, monitored, evaluated and optimized by the employees. Customer satisfaction is optimized by the continuous improvement of system and process quality. This enables us to meet the increasing demands on product quality, productivity and competitiveness and also to increase the performance for our customers.